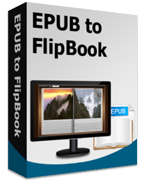 $69

EPUB to FlipBook
Convert Kindle eBooks to Onlne Flash Page flip Book
Professional ePub to Flash converter to create stunning flash flip books
Define the specific epub pages to be converted .
Define watermark on output flash flippingbook.
Customize look and feel and publish your Kindle eBooks online.
The outputted online flash book will be exactly the same with the original ePub file.

Free Trial
Buy Now
View Demo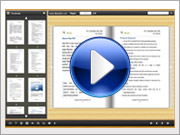 Take a Video Tour>>


Why Use?
Features
Screenshot
How It Works
EPUB to FlipBook Converter, the professional and accurate ePub to Flash Converter, can help you conveniently convert EPUB to flash flippingbook format. With EPUB To Flipbook, you can create automatic flipping page generation magazines, catalogues from a ePUB less than 5 minutes. This EPUB to FlipBook Converter can provides you with the best ePub to Flash converting experience. It will preserve the original texts, layout, images, hyperlinks and everything while converting ePUB to Flash format.
Feature:
Best output quality
The outputted flip book will be exactly the same with the original ePub file. The original make-up, texts, images... will be kept intact.
Easy to use
It possesses an intuitive interface, which will make the ePub to Flash converting operation much easily.
Highest speed
With only a few mouse clicks, you can finish the ePub to flipbook converting with the fewest time.

Mobile Device Support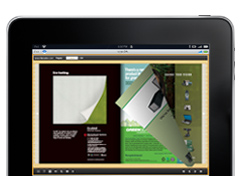 Make the publications more flexible and run it on more devices like iPhone, iPad, and Android devices. A lot of platforms are now supported by FlippingBook Publisher. Enjoy a real turn page effect and mobility on-the-go and share it with the rest of the mobile world. Only a browser is required in a mobile device to get it work. It can be a very convenient way to tune everybody on your new publications.
Rapid FlipBook Creation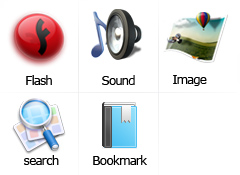 Turn ePUB into professional online flash page flipping magazine with Realistic flipping action effect, gives the readers a sense of familiarity and ease. Build your interactive flipping book for both online and offline use in minutes
Auto extract text from the original ePUB and can be indexed and used to enable full-text search in your FlipBook, The unique indexing methods and search algorithms enable quick and easy online searching.
The outputted flip book will be exactly the same with the original ePub file. The original make-up, texts, images... will be kept intact.
Powerful FlipBook Settings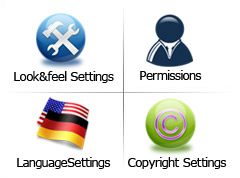 Look&feel Settings : Change the Negative toolbar colors, change the FlipBook themes, set background color and image and more.
Permissions: Add password to protect your flipping book; Set permissions for downloading, printing, sharing, Home button and more.
LanguageSettings: Define your language for FlipBook.
Copyright Settings : Add watermarks text, image, dynamic date/ time etc to FlipBook. Define ebook titles, keywords and other metadata.
Pre-set FlipBook Themes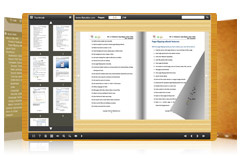 Grab readers' attention with professionally designed themes. Design your own themes with built-in setting features such as hard cove , colors, backgrounds color and image, sounds and FlipBook page size for better displaying.
Deliver FlipBook Everywhere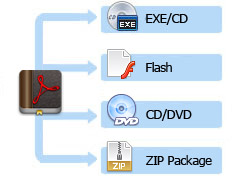 The output flash flipping book can be exported with following options:
Publish flipping book as stand-alone EXE for CD delivery
Create online flipping book for websites as Flash (SWF)
Create offline flipping book publications for CD/DVD
Produce ZIP Package and email to your customers
Publish online for mobile devices (iPhone, iPad, and Android devices).
Product Features
1. Support Convert ePUB to Adobe Flash based publications with the real page turning effect.
2. Deliver output in 4 different formats: HTML, EXE, Zip and Burn to CD.
2.1 HTML allows you to upload to a website to be viewed online.
2.2 EXE and Zip allow you to send to your user by email to be viewed on their computer.
2.3 Burn to CD allows you to burn to disk so you can send your user physical media for viewing on their computer.
3. Choose multiple template (build-in pre-set themes) for output FlipBook.
4. Extract full text from ePUB and can be used to enable full-text search in your FlipBook.
5. Set password to protect your page flipping book.
6. Define Hard Cover for page flipping book..
7. International multi-language editions for published book.
8. Define page-flipping auto-play time manually.
9. Set background sound, always play or define times.
10. Save and Load your project for future uses.
11..Customize toolbar buttons to set permissions for downloading, printing, sharing, Home button and more.
12. Define titles, keywords and other metadata for published book.
13. Define open ebook with bookmark panel shown in left or right side.
14. Define titles, icon, window size for EXE page-flipping ebooks.
15. .Export and save settings for future uses.
16. Preview the flip book look&feel effect instantly.
17. .Set open window for link pages.
18. Set scale value for zoom-in function.

Output Flash Flipping Book Features
With the flash flipping book you have created, your user will be able to:
1. Drag the page corner to flip a page.
2. Click page shadows arrow to flip a page.
3. Input password to unlock encrypted pages.
4. View with pre-loading needed pages to open quickly, do not need to wait all pages loaded.
5. Use button to control page, such as Previous, Next, First, Last etc.
6. Auto-Play Flip pages.
7. Auto-Play flipbook repeatedly.
8. full screen modeto view page-flipping ebook.
9. Use page thumbnail to navigate flip pages.
10. Full text search in whole eBook.
11. Print out the whole flash flip ebook or a range of pages directly.
12. Download the uploaded page-flipping eBook from web site directly.
13. Double-click to zoom in or zoom out.
14. Zoom in/ out both pages.
15. Share eBook url via email.
16. Open or close page-turning sound.
17. Open to a certain page in Browser by adding a suffix like this: index.html?pageIndex=4.
Here are some screenshots of version 2.0 below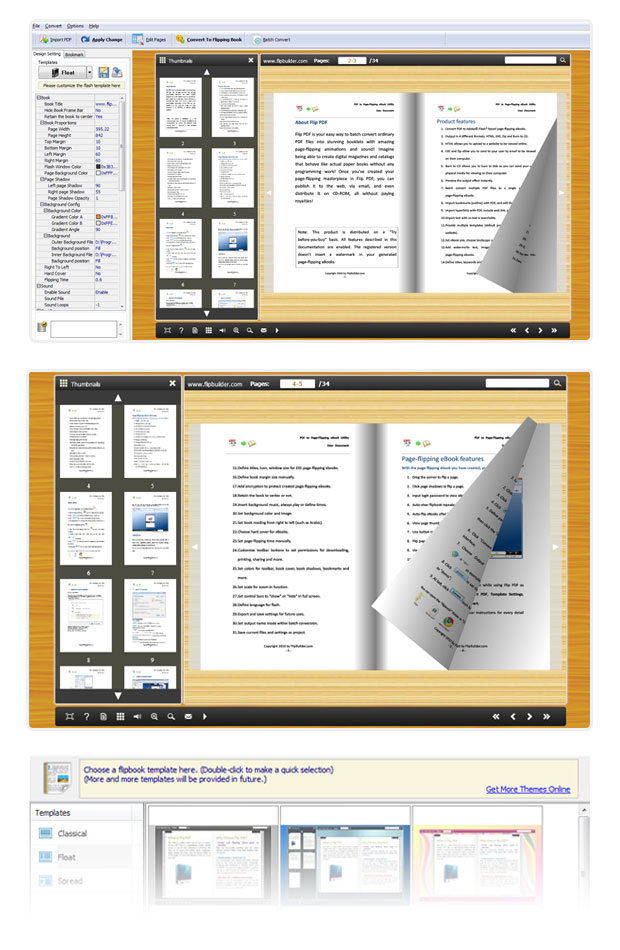 Three steps to create flash page flip book from ePUB (ePUB to FlipBook)