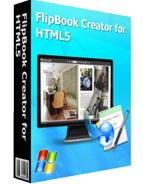 $79

FlipBook Creator for HTML5 V 1.2.0
Convert PDF files into high-quality Flip Books for the iPad
Convert PDF to flipbook with save hyperlinks, table of content and search text .
Control the quality of flipping book compitable with any browsers support CSS3.
A great deal of template absolutely for free to build flipbook more rapidly.
Save project for further use with no loss of all the settings and changes.
Left settings control all aspects of function & features of the output book.
4 output types: HTML for web, Zip for email, upload to FTP Server, Email to others directly.
Once purchase, unlimited conversions without paying royalties and additional fees.
Version Number: 1.2.0
Platforms: Windows 7, Windows Vista, Windows XP.

Free Trial
Buy Now
View Demo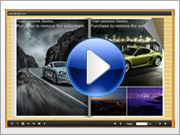 Take a Video Tour>>


Why Use?
Features
Screenshot
How It Works
FlipBook Creator for HTML5 is application for build HTML5 PDF page turning books. You can edit the flash flip book with hundreds of easy & accurate options built-in. The changes can be shown instantly in the preview window. Almost all the browser either computer or mobile can open the HTML5 flipping books only if they support CSS3 technology. It is the best way to realize marketing of cross platform.
Want to get Free HTML5 Flipbook Maker, see PUB HTML5 Website
User-Friendly API (Application Programm Interface)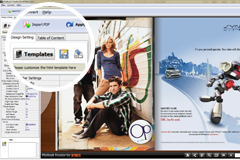 FlipBook Creator for HTML5 , is incredibly simple – yet incredibly powerful.
Settings are intuitive but allow complete control over all aspects of your Flip Book.
Import a PDF
Edit and review Settings
Export your Flip Book for all the devices support HTML5.
It's that easy!
Real-time Preview
You would like to preview the editing HTML5 flipbook before it is generated by FlipBook Creator for HTML5 and publish. The built-in preview dialog box react the changes in real time as immediate reference for the later modification. FlipBook Creator for HTML5 lets you see your changes in real time. You can adjust background and button colors, hide buttons, change logos, control how zooming works, and much, much more!
Free Templates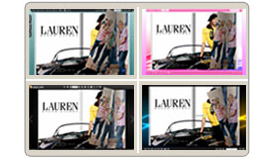 Open templates built-in offer fast solutions for match the look & feel of your PDF rapidly. All the templates are preconfigured with background, certain modules, and pre-built functions. With graphic program FlipBook Creator for HTML5, you would get a wonderful way to quicken our pace of creating flippingbook compatible HTML5.
.
HTML5 live on almost all the browser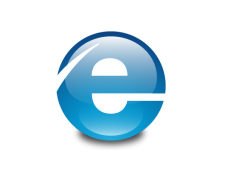 If you are a web designer, you much would have been familiar with the problem of Cross-Brower-Compatible. Each browser interprets your webpage code in a slightly different manner. It sounds like terrible! The modern HTML5 Web standard will get your trouble off. The HTML5 flipping books can live on almost all the browsers you could get approach to, ranging from Google Chrome, Safri, to Opera, FireFox, etc.
Support 3 ways to "Flip" pages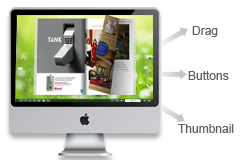 Your users will be able to turn pages 3 ways:

Drag the page corner to turn the page.
Turn pages by using Previous and Next buttons.
Move from page to page by using Thumbnails.
Support flipbook reading Online or Offline

FlipBook Creator for HTML5 allows you to create and publish the Flip Book in the multiple ways .
HTML5: Which can be uploaded to a server as webpage for browsing (viewed within definite VPN.)
ZIP file: Which can be shared via email.
To FTP Server: integrate your FTP account and publish flipbook to your site.
Email to: Send Zip flipbook to friends via email directly.
Instantly share flipbook via all of the major social networks.
I FlipBook Creator for HTML5 Features
1 Convert PDFs to HTML5-compatible Flip Books for almost all the brosers which support CSS3 technology.
2 Limite PDF page range to import.
3 A great deal of preset templates help build flipping HTML5 book more easily and quickly.
4 The big-size and intuitive preview window show any tiny changes instantly.
5 Reserve the hyperlinks and table of content orient from your PDF.
6 Write meta elements including title and desciption.
7 Wholy control the output feel&look through hitting those options built-in the left edge.
(print logo, setup auto flip, zoom, background settings, share button, thumbnail, book margin, etc)
8 The IP address will be shown on preview address bar.
9 Allows hard and soft cover switch..
10. Google Analytics is available.

II Features of HTML5 flipping book
How the HTML5 flipping book display on browsers
1 Drag and drop the page corners to turn page.
2 The shortcut buttons allow fingers or mouse click on to turn page.
3 Click on theleft and right arrow to flip over.
4 Show the bottom thumbnails for page turing.
5 Magnify flip page by hit the ZOOM button.
6 Share the URL of HTML5 flipping book on social networks.
7 Check out the bookmark.
8 Auto flip.
Here are some screenshots of version 1.0 below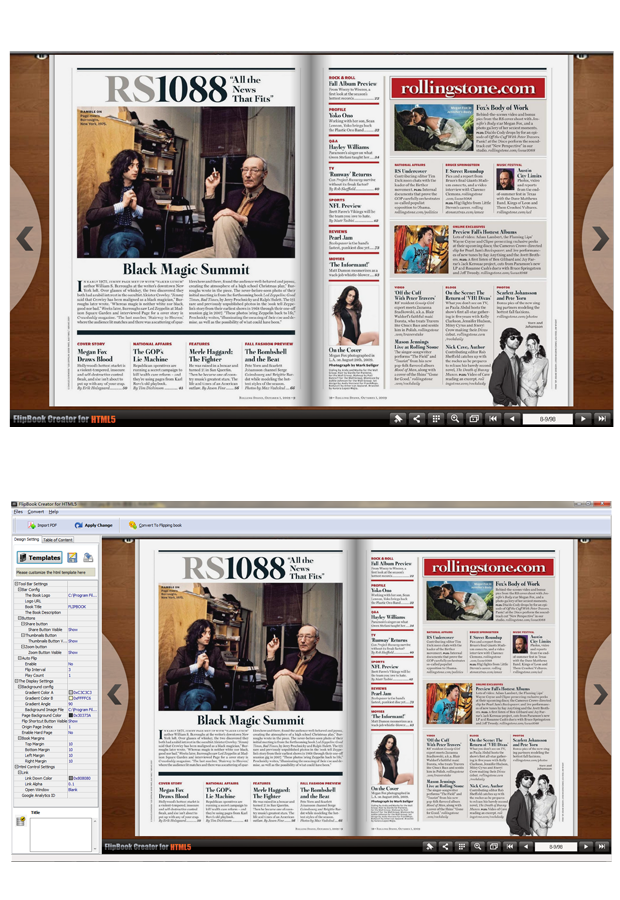 Three steps to create HTML5 flipping book from PDF (FlipBook Creator for HTML5)