How to make my text paragraphs rolling up
FlipBook Creator Professional provides you several types of text. One of them appears rolling up like scrolling marquee at the end of a movie. It will make your flipping book more attractive under the right circumstances.
1 Start FlipBook Creator Professional, enter in the edit box of Page Editor.
2 Click on Insert -> Insert Dynamic Text.
3 Draw a box on a page and edit the box in the right editing area.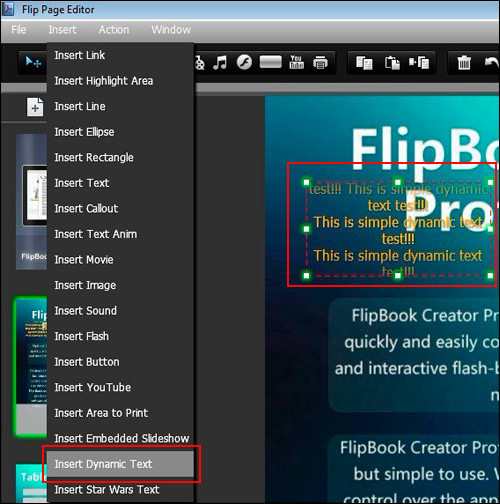 You can define and change these control attributes
1> Action Options: Go to Page, Open a link, Call JavaScript function, Open Flash Window, Play Audio, Photo Slideshow, etc.
2> Font, Font color, Font size, Bold, Italic, Align (Left, Center, Right).
3> Enter text content.
4> Preview.
5> Adjust cascade and transparency.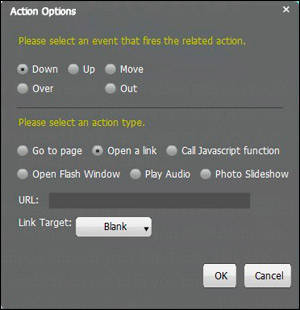 4 Design a style you like by define or change the control attributes above.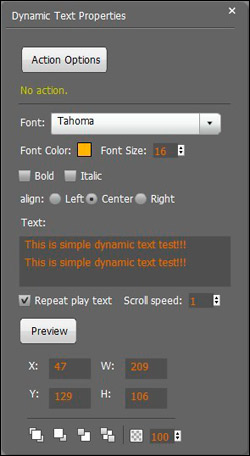 Free download FlipBook Creator
Free download FlipBook Creator Professional
Free download Photo to FlipBook