How to preview the flip book on my iPad without upload online?
Surprisingly, you still can view the flipbook on Safri browser even though you haven't uploaded the HTML5 flipping book on your host. Why? You needn't to know why. Only if you are within a local area network, you can visit the new created flash flip book. Of course, the flip book has to exist. It is not complicated at all, just enter the IP address on iPad browser, the flipbook could be displayed perfectly.

1 Start FlipBook Creator for iPad.
2 Import a PDF in and edit it with built-in tools.
3 In the preview window, you can get the IP address of your local area network.
4 Click Convert To Flipping Book.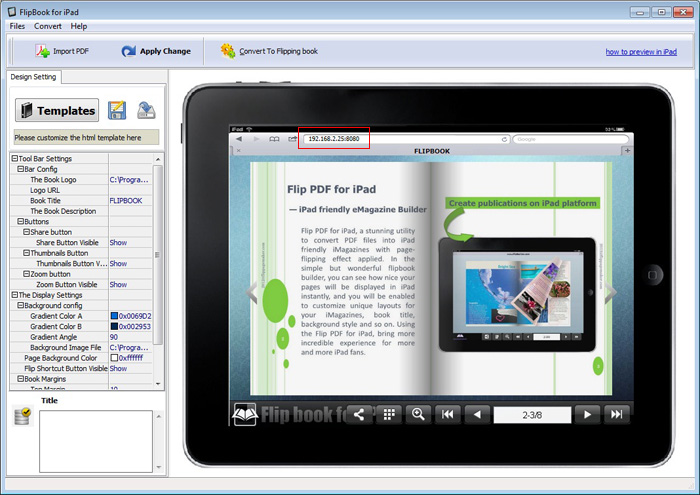 After successfully, you can enter the IP address on your iPad and read the created flip HTML5 book.