Can I add home button on flipbook link to my homepage?
People would like to add an icon of home to return to the homepage if the flipping book is one of their inner webpage. It is reasonable that we won't make the flipping book as the index page generally. At that time, to make people return back to the home page or any other page you want people access, you can add an icon of home help them quickly return.

Step1: Start FlipBook Creator for MAC, and then import a PDF file for future testing.
Step2: Take the template type of Classical for example, we move eye to the left settings list.
Step3: Tool Bar Seetings --> Buttons Bar --> Home Button, check Show for the option Home Button Visible, and then give the home button a URL for example our home page URL www.flippagemaker.com, next, you can setup it opened in blank page or itself.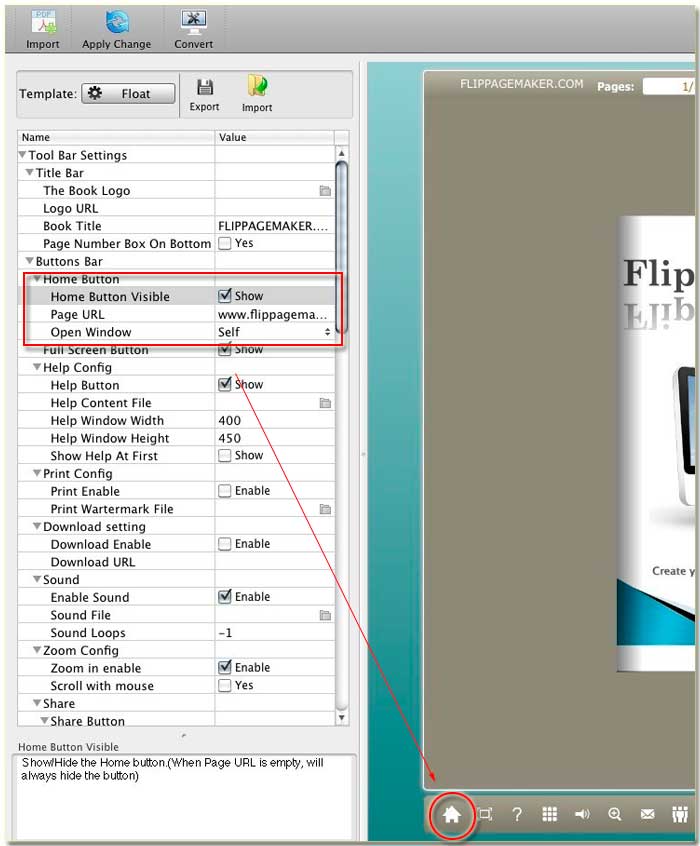 Note: don't forget click the top icon of Apply Change to apply all the settings to the output flipping book.
Free download FlipBook Creator
Free download FlipBook Creator Professional
Free download Photo to FlipBook