Can I create executable flipping book app can run on MAC?
Perhaps you seem unaware of executable application which can be run in computer system without any other assistant software. That is to say, on windows system, it is suffixed .exe and on MAC it is .app. To build MAC app which can be viewed like flipping book, you should follow the below steps:

Step1: Launch FlipBook Creator for MAC, and then import a PDF file.
Step2: Edit this imported PDF and make all necessary interactive facilities fit together.
Step3: Click icon of Convert on top menu line, and then check the output type of .app.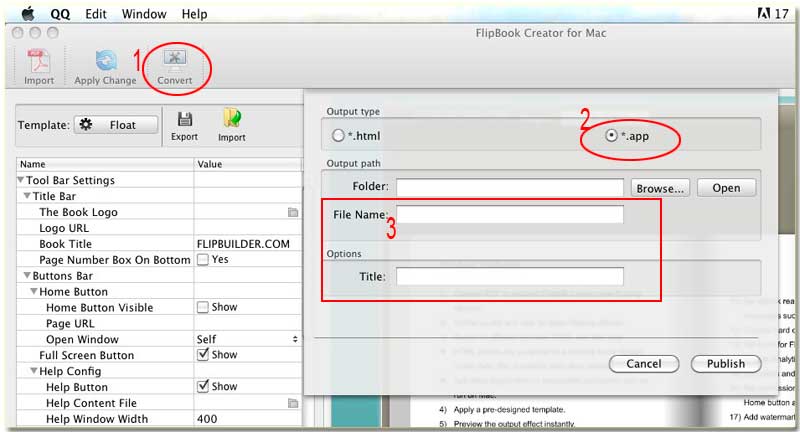 After app created, you should double click it to install, and then review its stunning flipping effect. It is so attractive that not only you but others love it.
Free download FlipBook Creator
Free download FlipBook Creator Professional
Free download Photo to FlipBook