Can I enable visitors to return to my homepage?
After viewing the page-flipping book, most of people could hope to return to the homepage to know more. If you can provide this convenience, I guess it considerate for readers which improve your charm. On the behalf of customers, we must consider their small needs. Even though it would be tiny, the result could be incredible. FlipBook Creator for MAC designs Home button make it easy to return to homepage after reading the flipping book. More detailed, please refer to below steps.

Step1: Start FlipBook Creator for MAC, and then import a PDF file and edit it.
Step2: At the leftmost settings area, you can find the option of Home Button, make the home button visible and then enter the homepage URL on the below form of Page URL.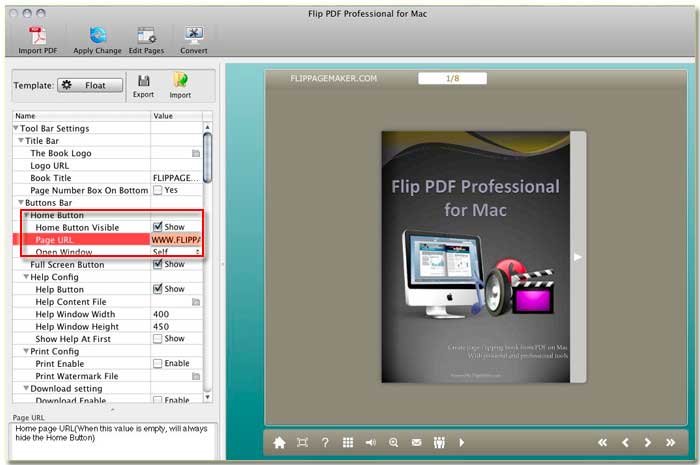 Note: also you can setup the option of Open Window as Self or Blank.
Free download FlipBook Creator
Free download FlipBook Creator Professional
Free download Photo to FlipBook