Can I put on the help image on the flipbook left?
You would like to place the flash book on the right and then in fact you find there is a blank area on the valuable left. At that time, you get an idea which can improve marketing sales if you can make well use of the left blank. Yes, you can paste an image which fulfilled useful information which can attract the readers. FlipBook Creator for MAC can realize it easily. Please refer to the below steps:

Step1: Start FlipBook creator for MAC, and then import PDF and edit it as what you want it look like.
Step2: As the bellow illustration show, you should check Show help at first, and then uncheck Retain book to center to make the flash flipbook on the right to spare the left place.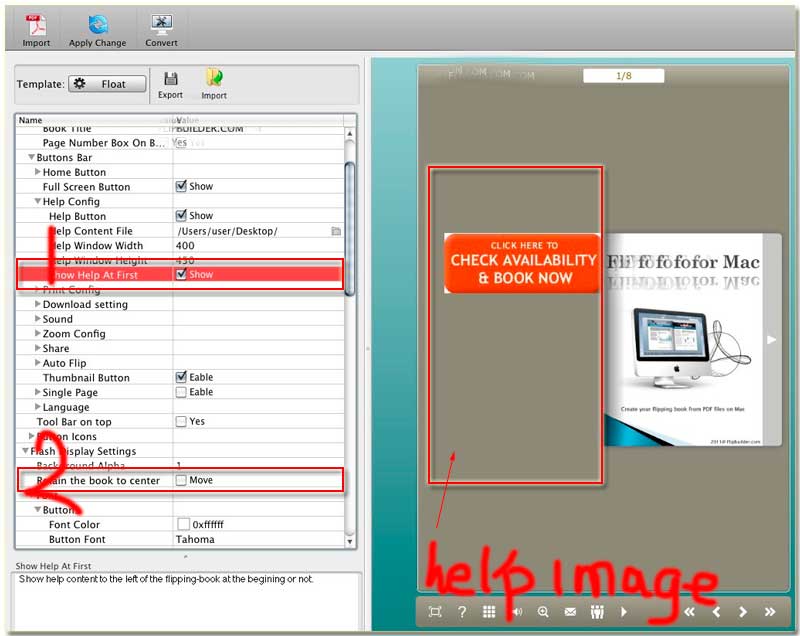 After learn how to put on the ads on the left blank, if you decide to try it, you could make a concept about the left blank carefully.
Free download FlipBook Creator
Free download FlipBook Creator Professional
Free download Photo to FlipBook