How to make hard cover for my HTML5 flipping magazine?
The hard cover looks burly and kindly. Of course, as digital magazine, it just shows you a feeling of vision sense.  We commonly see 2 kinds of book covers hard and soft. FlipBook Creator for HTML5 allows you to switch between them.

Step1: Lanuch FlipBook Creator for HTML5.
Step2: From the left stack of settings, you should find out the option of Enable Hard Page.
Step3: Select Yes and then click on the button Apply Change.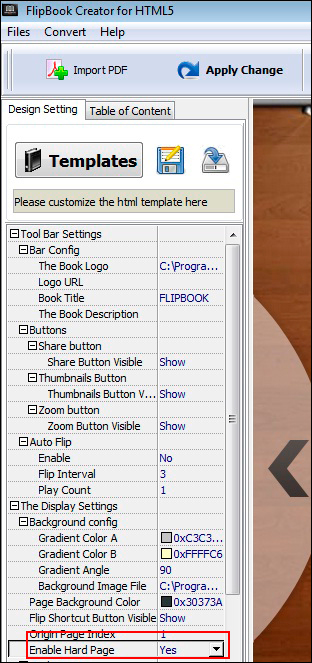 Free download FlipBook Creator
Free download FlipBook Creator Professional
Free download Photo to FlipBook