How to protect your flipping catalogue with password?
For security reasons, a password can block others from visiting your precious content. Password is a critical part of information and network security. This security guide will teach you how to setup password.  

Step1: Start Flip ShoppingBook Maker, import a PDF file in.
Step2: Move eyesight to the left settings list; find out the option of Flash Control Settings -> Security Settings.
Step3: A password editing window popped up, you can set password to protect all or part of pages.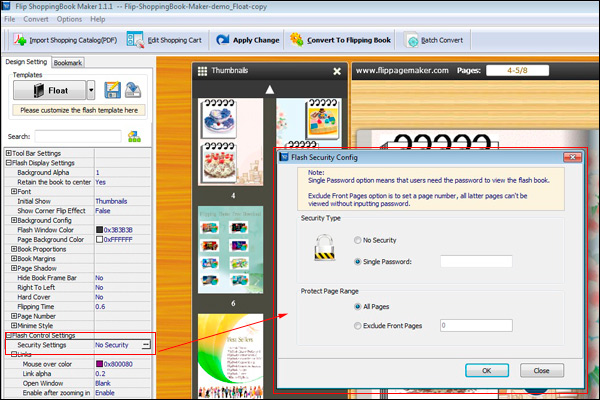 Free download FlipBook Creator
Free download FlipBook Creator Professional
Free download Photo to FlipBook