How to manage my online books?
If you have FlipBook Creator or FlipBook Creator Professional installed in your computer, you could notice there several buttons listed on top menu line about online service. However, you do not know how they work until now. If you have website to publish the output flipping books, you could never need this service. Anyway, it is useful for some people without website.

Upload Online

First let's learn how it works.
1 Edit flipping book with the settings and then click on Upload Online button.
(After creating account in FlipBuilder Upload Service, you will receive 5 free points, 1 point can be used to pay for the service for 1 book within a month.)
2 You have to get an account with your email.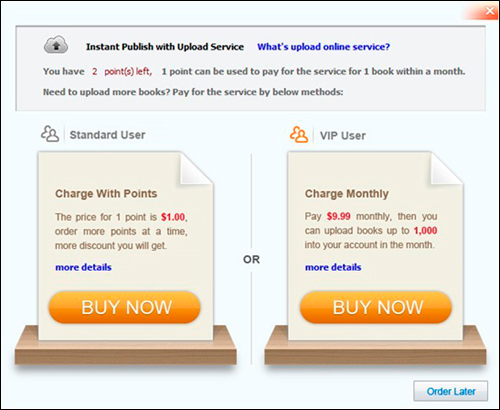 You will enter into this interface after click on Upload Online
Manage Online Books

After you have flipbook(s) upload through online service, you can share them through send email, social share and Insert to site. Also you can reedit book info or delete, etc. Just send the flipbook URL, you can easily share.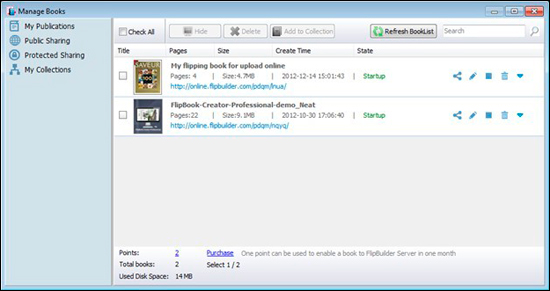 BookCase

If you have an online service account, you can directly log in with it. All the flipbook you created before would appear on the shelves. You can change it by settings left. You can upload the bookshelf online for more people visit and select one of your books in. It is your book collection opening for all the people who have smooth network. Of course you can share the online bookshelf URL through email, social networks which our software provides you the entrance by clicking on the button of Share Bookcase.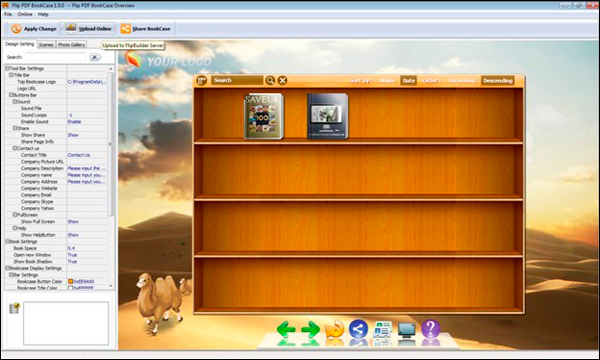 Free download FlipBook Creator
Free download FlipBook Creator Professional
Free download Photo to FlipBook