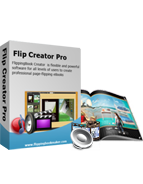 $299

Bench Theme Templates
The theme Bench style helps make books breathtaking
It is an easy way to create and share page flip e-books.
Free template packs help book authors get rid of the troubles of designing.
Convenient book style design service for free.

Free Trial
View Demo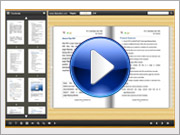 Demo


FlippingBook Bench Theme for FlipBook Creator Professional
The free template for flipping books of Bench style is online now. They can be seen almost everywhere in your city, like parks or river bank. Benches might be one of the most unimpressive communal facilities, meanwhile the most practical too. Visitors can sit on them when feeling tired, but benches are alone when no one's near, like the theme background shows. The Bench style pack is using some bench pictures to make book styles. Get it for free and check our site for more updates or product info.
How to install Themes for FlipBook Creator (Pro)?
Download
Bench Style Theme Screenshot