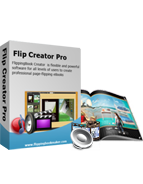 $299

City Impression Theme Templates
The theme City Impression helps make books breathtaking
Add background sounds to make rich content book.
Export your own template settings as new custom theme.
Different templates appear various theme styles.

Free Trial
View Demo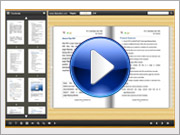 Demo


FlippingBook City Impression Theme for FlipBook Creator Professional
Thanks for using the free template for flash book flipper of City Impression style. We had chosen some panorama or part shots of cities for backdrop images. Benefit by the using of exquisite colors and unique angle, the whole thing becomes pleasant. Apply the theme to your PDF to flippingbook to help making efficient and excellent work. More free themes are coming in our template section.
How to install Themes for FlipBook Creator (Pro)?
Download
City Impression Theme Screenshot