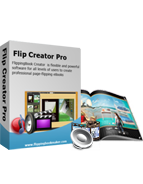 $299

I Do Theme Templates
The theme I-Do provides marvellous looks and feel
I-Do is a short sentence here it is the flipbook theme contain 4 stunning flipping templates.
The flipping direction is bottom to top make sense on the point of creativity.
Install quickly and easy to use without any complex assistant operations.

Free Trial
View Demo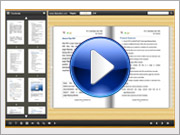 Take a Video Tour>>


FlippingBook I-Do Theme for FlipBook Creator Professional
I think that the most moving sentence is "I do". Why I like it? At a wedding, the bride and the bridegroom say the sentence respectively before they become the real couple. How wonderful can marry your lover. Many people find their right wife or husband all through their life from the spirit of hope to suffering.  People who can say the 2 words out are the lucky dog. This theme is I-do it get the inspiration from the wedding. So you can enjoy much scenery of wedding dress and decorations.  The special flipping of bottom-to-top makes the flip publication more attractive like a real calendar pattern. On the premise of using these templates, you have to install the package of Alpha templates 1.0.0 which we designed for improving the appearance of flipping book or catalog.
How to install Themes for FlipBook Creator (Pro)?
I-Do Theme Screenshot