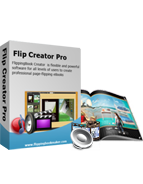 $299

Belt Theme Templates
The theme Belt provides unbelievable look and feel
Belt contains 4 template for your choosing to quick make page-turning books.
Their appearence is simple but amazing for all the people who view it.
The importation of templates is very easy to realize only within few seconds.

Free Trial
View Demo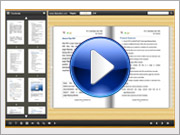 Take a Video Tour>>


FlippingBook Belt Theme for FlipBook Creator Professional
Belt here is a theme which includes 4 free templates of making page-flip books. It needs less time but assists you to create unforgettable online books winning more attention and favorite. The simple but pure background images can decorate your wonderful office file better. To popularize your products, you can adopt these templates not only it is free but also professional. If you prefer brief structure, please try to use this theme. It is amazing that brings so many lovely surprises to you due to their decent interactive designs and popular form of displaying.
How to install Themes for FlipBook Creator (Pro)?
Belt Theme Screenshot