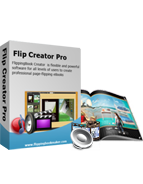 $299

Bridge Theme Templates
The theme Bridge provides marvellous looks and feel
The experts build amazing bridges for transport, view and admire. Here it becomes flip theme for building charming flash flipbooks.
With less time, you can create more attractive flipbooks if adopt these templates.
Importation of templates is simple without complex operations.

Free Trial
View Demo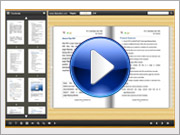 Take a Video Tour>>


FlippingBook Bridge Theme for FlipBook Creator Professional
The experts who design bridges are artists also. A bridge stretches over river or channel always the combination of art and technique. How amazing the huge bridge rises steeply into the clouds! Each time you cross the clouds when you sit in a train or car through the bridge, it lets you deep feeling especially. This theme is Bridge provides 4 realistic charming masterpieces of bridges which are integrated into templates for building professional page-flip flash books for fun or benefit. If you are producer, author, even common people who want to publish online catalog, works even only share, you can choose us flipbook creator series of software and apply those free templates. In the shortest time, you can achieve the professional standard.
How to install Themes for FlipBook Creator (Pro)?
Bridge Theme Screenshot