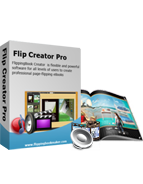 $299

Cheese Theme Templates
The theme Cheese provides refreshed looks and feel
This theme provides free cheese material dinners for people like you.
Make the plain PDF file into stunning flipping catalog instantly.
Without complex importation, you can quick apply to the PDF file in the shortest time.
Free Trial
View Demo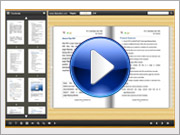 Take a Video Tour>>


FlippingBook Cheese Themes for FlipBook Creator Professional
Cheese is a generic term for a diverse group of milk-based food products. Cheese is produced throughout the world in wide-ranging flavors, textures, and forms. People love cheese flavor and almost every day eat it. The theme of Cheese integrates 4 beautiful cheese images and makes them into templates for making special flash flipping book or catalog for online publishing. These templates are quite attractive and acceptable for its subject of popular food. Of course, people won't just drool but forget to view your lovely book or catalog. Oppositely the flipbook will become more charming for the decorating of delicious cheese. You can import the templates in FlipBook Creator or it professional version within few seconds. Simultaneously, you can easily apply them to your plain PDF.
How to install Themes for FlipBook Creator (Pro)?
Cheese Themes Screenshot