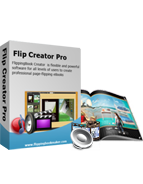 $299

Church Theme Templates
The theme Church provides marvellous looks and feel
Church bring us 4 free flipbook templates same much time and design workload.
In shorter time, it facilitates flipping online publications building.
You can import the templates and then apply to your common PDF with much ease..

Free Trial
View Demo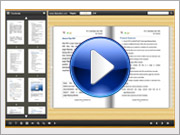 Take a Video Tour>>


FlippingBook Church Theme for FlipBook Creator Professional
You could go to church each week and never view its special temperament and charm. In your opinion, it might just facilitate the meeting. You know the traditional church building or structure is often in the shape of a cross and commonly it also has a tower or dome. This theme Church let us appreciate the beauty churches bringing to us which make the process of reading more attractive and enjoying. Place the lovely flash book in the church would cover a kind of mysterious color. The excellent digital flipbook will become fantasy with the holy church structure patterns decorating. Don't worry! The importation of these 4 templates is not time-consuming, only within few minute you can build professional with full facilities flipping eBook.
How to install Themes for FlipBook Creator (Pro)?
Church Theme Screenshot