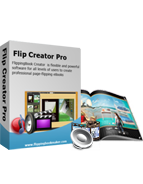 $299

Cloud Theme Templates
The theme Cloud provides refreshed looks and feel
CLOUD provides four brilliant templates to choose willingly for free.
Each template shows the unique temperament to decorate your flipbook.
Install and apply to the flipping book easily without complex settings.

Free Trial
View Demo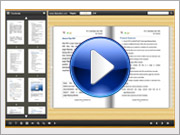 Take a Video Tour>>


FlippingBook Cool Line Themes for FlipBook Creator Professional
I believe you are viewing or viewed morning or evening glow. Evening glow has become my childhood memory and you? With exclaiming over the powerful nature, we convert it to our precious treasure in deep soul. This theme Cloud dig the deep feelings about glows, although you would view some paintings originate from colorful imagination off the real natural production, we would love it for the appreciation it brings to us. To your surprised, it can be easily imported in FlipBook Creator (Pro) and then be applying to the page-flipping book as wonderful as the glows. Believing paint brilliant cloud as the background of your flash book will increase its charm. This theme Cloud provides four templates for free, at willingly you can adopt them.
How to install Themes for FlipBook Creator (Pro)?
Cloud Themes Screenshot