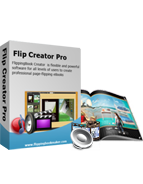 $299

Coffee Theme Templates
The theme Coffee provides marvellous looks and feel
The theme COFFEE provide coffee flavor templates make the flipbook more charming.
Build online professional book in shorter time and without appending design work.
You can import the templates and then apply to your common PDF easily.

Free Trial
View Demo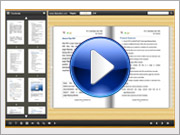 Take a Video Tour>>


FlippingBook Coffee Theme for FlipBook Creator Professional
Coffee bean is roasted and grinded to powder and then it becomes the beverage popular almost all the places in the world. People love it from all over the world. If you know of its history, you would love it much more because it is in deep a drink has long history, diverse kinds and profound stories. This theme Coffee is nominated coffee beans provides 4 free templates showing lovely and sweet beans that you seem smell the flavor when reading the flipping book. With these flash flipbook templates assisting, you can quick build online flipping book in shorter time and with less workload of designing. It must be a shortcut for you to complete online publishing and make the reading enjoying from now on due to the considerable interactive digital book functions and stunning flipping flash effect which is different from common ones.
How to install Themes for FlipBook Creator (Pro)?
Coffee Theme Screenshot