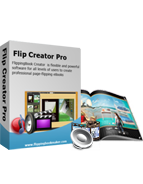 Color Light Themes
The theme Color Light for Product Catalog
Color Light templates help build flipping catalog within few minutes.
Allows you reedit on the base of the theme Color Light.
Rich styles to apply and easily import to the templates panel.

Download
View Demo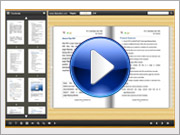 View Demo >>


Free Theme of Templates for FlipBook Creator (Professional) & Enables you build Fantastic Digital Product Catalog
The theme Color light provides you 5 colorful but magic templates for fast creating digital flipping product catalog, or other form of publications such as magazine, book, comic, cartoon, etc. By import these templates into FlipBook Creator (Pro) templates panel, and then apply it to your PDF flipping catalog, you have no need to design by yourself. Save much time and energy to do other things. Of course, you can custom your own style templates on base of this theme of color light if have the better ideas.

We adopt color lights background images to make the templates for its stunning and attractive temperament. Readers can obtain a sense of magic within the mysterious. Nay, you will find the installation very easy. Only if import it and you can use it always.
How to install Themes for FlipBook Creator (Pro)?
Color Light Themes Screenshot