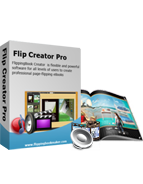 $299

Common Theme Templates
The theme Quiet provides marvellous looks and feel
Common just is a flipbook theme helps you create fantasy page-flip flash book with less time.
You save much time which on designing yourself but with this you can obtain the more wonderful result.
Plug and play.

Free Trial
View Demo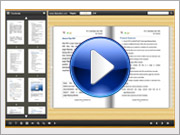 Take a Video Tour>>


FlippingBook Common Theme for FlipBook Creator Professional
Common is a theme of flipbook templates it gathers 4 cool templates for you building unique flipping book for business, personal distribution. Almost everyone wish him or her different from others. Actually we are all really different from anyone else. There is no need to be others except they have the more excellent insight which we can learn and make us the better man or woman. This theme provides stunning designs and layout help you create gorgeous page-flip catalog for publishing online or offline. Although the theme name is common, it brings you the completely new feelings about human nature. To be happier, we work hard to change us and realize dream until we go to the grave. The common create the wonderful future for the later generations.
How to install Themes for FlipBook Creator (Pro)?
Common Theme Screenshot