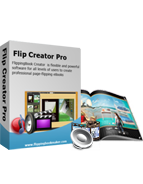 Cool Black Themes
The theme Cool Black for Digital Product Catalog
Theme Cool-Black provides cool templates for free helping quick catalog-create.
Five selections for enough priviledge of different style product catalog.
The black templates send out the power of calm and tranquility impress people.

Download
View Demo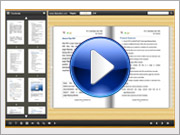 View Demo >>


Free Theme of Templates for FlipBook Creator (Professional) & Enables you build Cool Black Style Digital Product Catalog
This theme expresses kind of tranquility and peaceful sentiment. Without your consent the quiet mysterious atmosphere lights your heart and soul. It provides five brief but meaningful templates for making page-flipping product catalog or eBooks. Each one is paint concise but unique patterns on the black curtain. It is very easily to import the templates in FlipBook Creator (Pro). Only if import the templates in the control panel, and when need to use it, directly open the panel and select it. You can work it out within dozens of seconds.

If you firmly love the theme relevant with color black, you can custom the Griand A and B as black. And then paste any image back grounded by black on top, bottom, center, right, or left. Any template appreciated for your product list or magazine, etc is the best.
How to install Themes for FlipBook Creator (Pro)?
Cool Black Theme Screenshot