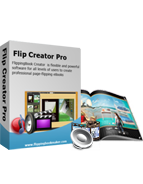 $299

Curtain Theme Templates
The theme Curtain provides refreshed looks and feel
Curtain includes 4 free warm and comfortable templates assist build flipbook quickly.
In the shortest time,you can create the most professional flipping catalog.
No complex importation, you can quick apply to the PDF file in the shortest time.
Free Trial
View Demo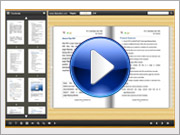 Take a Video Tour>>


FlippingBook Curtain Themes for FlipBook Creator Professional
The theme Curtain includes 4 free templates which specialized in building professional and gorgeous flipping book or catalog for publishing online. In order to improve the entire traffic and sales of networking, you need a good advertising catalog with stunning flipping effect. Curtain is subject to show us the daily family life warmth and comfortable. It provides you 4 home style curtains assist you who have enough time to design HTML publication enables you create a stunning flipbook in the shortest time. In fact the output flipbook is quite different from common ones which must win attention from much more people. Its importation is very simple only within several steps. So you don't worry about it will occupy too much time.
How to install Themes for FlipBook Creator (Pro)?
Curtain Themes Screenshot