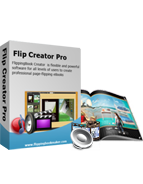 $299

Daffodil Theme Templates
The theme Daffodil provides marvellous looks and feel
Daffodil includes 4 templates that enables you to apply them to common PDF file.
Considerate designs make the output flipbook look better than before.
As templates, you can easily import them into FlipBook Creator (Pro) .

Free Trial
View Demo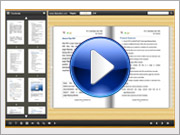 Take a Video Tour>>


FlippingBook Daffodil Themes for FlipBook Creator Professional
Daffodil impresses you a sense of self-loving. Many people describe people who only love themselves badly. Traditionally, we almost can't omit its meaning of lamenting lonely. However, the daffodil flowers are so beautiful and sweet that it is hard to be attracted. In fact, it encourages us to take care of ourselves better. That is to say, before decide to love other people, you should love yourself firstly. This theme Daffodil contains 4 templates for quick building professional flipbooks consume you less time.
How to install Themes for FlipBook Creator (Pro)?
Daffodil Themes Screenshot