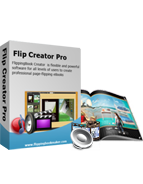 Desert Themes
The theme Desert for Digital Product Catalog
Theme Desert present sand dune and sky in remote desert impress you.
It provides six free templates for create page-flipping book more quickly.
These charming templates touch the images of your book up and make it amazing..

Download
View Demo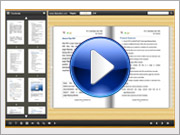 View Demo >>


Free Theme of Templates for FlipBook Creator (Professional) & Enables you build Fantastic Digital Product Catalog
Desert of theme provides 6 free templates for helping you to create professional page-flipping book or product catalog. From the literal meaning, you can feel dry, wind and all the sand full of air. This theme show you a totally different desert that fulfilled with surprise, wonderful landscape, simple color even show you the pure nature. These free templates enable you to import within few seconds and let get rid of complex imagination of designing workload. You can obtain enough spare time to do anything that you would love to. Simultaneously; you complete a wonderful online page-flipping book or product catalog.
How to install Themes for FlipBook Creator (Pro)?
Desert Theme Screenshot