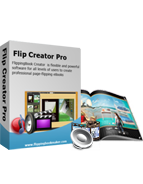 $299

Speed Free Theme
For quick build online page-flipping catalog
Refreshes and nature templates free provides to you.
There are four templates freely for you to choose.
Import the templates and apply easily in several seconds.

Free Trial
View Demo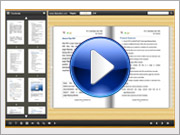 Take a Video Tour>>


Speed provides four free templates help you to quick create flipbook
Speed is a theme that helps build page-flipping catalogs or books in the shortest time. Without designs, you can import those free templates in FlipBook Creator (Pro) quite easily and then select any one applies to your plain PDF file finally obtain a unique special page-flip book.  We make Speed as subject because these templates show us fast and passion bring us courage and confidence. Or it brings completely new sense about speed, the abstract concept become specific and visible display in the form of art. The proper colors and parts organization make outstanding page-flip flash book. Multiple output types enable you to spread in different ways cover all the range of readers.
How to install Themes for FlipBook Creator (Pro)?
Speed Themes Screenshot