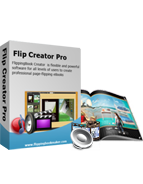 $299

Droplet Theme Templates
The theme Droplet provides marvellous looks and feel
This theme adopts the pure and lucid droplet image styles to touch its templates up.
The different and stunning look and feel build incredible flipping book for you.
Install quickly and easy to use without any complex assistant software or operations.

Free Trial
View Demo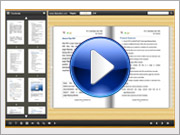 Take a Video Tour>>


FlippingBook Droplet Themes for FlipBook Creator Professional
This theme Droplet provides four free float-pattern templates. On each inner panel, I paste the water-drop background image like a piece of glass embedding. The vivid flipping book lies on as read on a transparent desk. Imagine that put book on the lucid glass. You would love the special lovely desk. Publishing the flipping flash book with these fabulous template assisted must attract eyes. Don't worry about its installation. It is very easy within 2 steps that importing and applying. You can exert your imagination to apply those templates to the diverse digital book. No matter what's kind of the book, you can try applying to make it look better.
How to install Themes for FlipBook Creator (Pro)?
Droplet Themes Screenshot