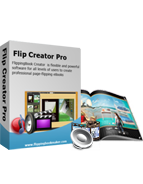 $299

Dry Theme Templates
The theme Dry provides unbelievable look and feel
Dry is exactly a theme for building attractive page-flip book for free.
The templates swell the artistic temperament which make a different on expression of animated flipbook.
To your unforgetable, you can easily import the templates without any guide.

Free Trial
View Demo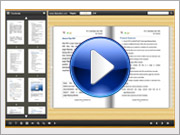 Take a Video Tour>>


FlippingBook Dry Theme for FlipBook Creator Professional
Dry here is theme which provides you 4 templates help you build attractive flipping books for free. Why we call it Dry? It adopts the drying clothes in the wind as the topic which we are going to show its impact of art. These templates seem the quick meal is convenient and efficient. They are just designed well and then wait for you applying to your common files. Only in one minute, you can complete a masterpiece flipbook can be published online for fun or profit. The page-flip book looks so nice that must impress people who meet it by chance. You can win more perspective customers.
How to install Themes for FlipBook Creator (Pro)?
Dry Theme Screenshot