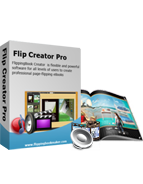 $299

Earth Theme Templates
The theme Earth provides unbelievable look and feel
Earth is a free templates integration arouse much environmental protection.
Each template own special features which display attractive and unique different.
The importation of templates is very easy only within few seconds.

Free Trial
View Demo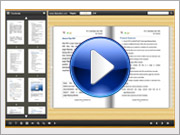 Take a Video Tour>>


FlippingBook Earth Theme for FlipBook Creator Professional
Earth here is a theme which facilitates building incredible page-flipping books in the shortest time. It integrates 4 abstract but stunning images are related with earth a rotating ball we live in. You can uncompress it and get 4 flipping templates to build your own colorful eBook with flipping effect and powerful interactive facilities. You can create special eBook in the shortest time with the help of those templates even you can't design well because it complete anything avoiding your doing again. The Earth arouses the realization of environment protection. As the templates popularizing, more and more people would prefer to engage to protect our own living space. It seems like with one stone kill 2 birds, one side you public the flipbook, another side make people love it for its healthy kindness for environment.
How to install Themes for FlipBook Creator (Pro)?
Earth Theme Screenshot