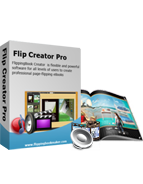 $299

Footprint Free Theme
For quick build online page-flipping catalog
It collects 4 artistic images as the background of templates which makes the templates more different from common ones.
It brings you the newest experience of wilderness and make your flipbook free from vulgarity.
Import the templates and apply easily in several seconds.

Free Trial
View Demo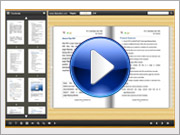 Take a Video Tour>>


Footprint provides four free templates help you to quick create flipbook
Footprint is the name of flipbook maker's theme which contains 4 templates helps you create nice page-turning books for fun or profit in the shortest time. The theme behaves as a person with deep insight express the imagination about romantic and wilderness which are in the artistic form. You will get the 4 romantic templates assist you complete building flipbook if you download and uncompress this theme and then import any template you feel suitable to FlipBook Creator (Professional). Whether brochure, comic, magazine, or catalog, they all can adopt these templates in order to improve appearance. In a word, it is the easy way to save time and build flipbook efficiently.
How to install Themes for FlipBook Creator (Pro)?
Footprint Themes Screenshot