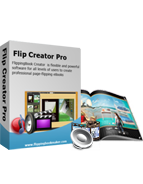 $299

Gentle Theme Templates
The theme Gentle provides refreshed looks and feel
Gentle is a theme includes 4 free flipping book building templates.
Each template is so gorgeous that will impress people who have seen it.
Without hard importation, you can easily apply them to your plain eBook to make it look better.

Free Trial
View Demo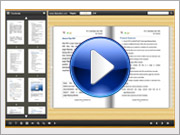 Take a Video Tour>>


FlippingBook Gentle Themes for FlipBook Creator Professional
We may call man who has good manners as gentle man. Similarly, if there are many templates look fabulous, they specialize in assisting people who want to quick build online publications with stunning flipping motions, we can call these series of templates as theme. This theme is Gentle, because it includes gentle and harmonious backgrounds relax you. It is indeed an abstract concept which occupies much of your imagination.  But anyway they are the best assistant for you if you really haven't the experience of build powerful flipping book or catalog. Yes the shortcut, with its help, in the shortest time, the most interactive and considerate flipping book can be completed. Eventually, you will know of their simple installation and practical designs must improve your common eBook and win much more traffic from networking.
How to install Themes for FlipBook Creator (Pro)?
Gentle Themes Screenshot