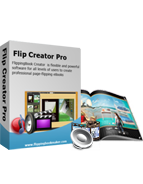 $299

Highland Theme Templates
The theme Highland provides marvellous looks and feel
The theme Highland brings you the fresh air from the pleteau, comfort the mentally upset..
You never feel so relax by reading those flipbooks which adopt Highland templates.
Templates importing and applying easily make your work efficiently.

Free Trial
View Demo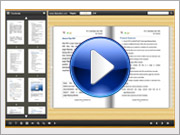 Take a Video Tour>>


FlippingBook Highland Theme for FlipBook Creator Professional
Highland provides 4 classical templates which help you to create page-turning book for online publishing or offline distributing. You might love the fresh atmosphere and pure sky as I do. When you feel tired for the busy environment of city, you are going to chase the enough personal space. At the time, actually the open plain highland is the perfect destination for your exhausted heart and soul. Stand on the pure soil, you know of yourself better than ever before. FlipBook theme Highland relaxes you definitely. It's beauty hard to be ignored. To win more attention, I think you have to create enough comfortable senses to the viewers. Only do something specific for your clients, then you will get the favorite from them.
How to install Themes for FlipBook Creator (Pro)?
Highland Theme Screenshot