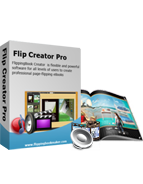 $299

Lake Theme Templates
The theme Lake provides marvellous looks and feel
Lake collect 4 image and package them as a theme provides you fast method to build page-flip catalog.
Pure lakes make the dull and boring eBook masterworks.
Imported quickly and allied easily without any complex assistant operations.

Free Trial
View Demo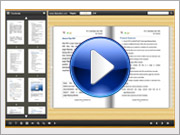 Take a Video Tour>>


FlippingBook Lake Theme for FlipBook Creator Professional
How many lakes have you been there? You must visit many beautiful lakes. Lake here is a theme allows you to visit 4 fairylands. Place the flipbook in the environment enclosed fresh air, clear lake water and towering mountains. If you still think the eBook dull and boring and try hard to make a better type of book, these templates would be the easy and fast way to achieve success. The vivid designs and layout of the flipping interface make sense of networking sales. FlipBook Creator (Professional) and these templates coordinated help you build professional, countless page-flip online marketing brochure, catalog, book, etc.
How to install Themes for FlipBook Creator (Pro)?
Lake Theme Screenshot