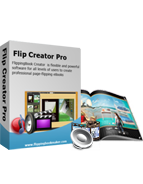 Legend Themes
The theme Legend for Digital Product Catalog
This theme of Legend tell you five fantastic stories in the form of templates.
You can fast build flipping product catalog with these templates.
Get it for free, install easily.

Download
View Demo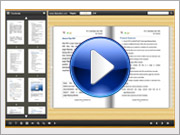 View Demo >>


Free Theme of Templates for FlipBook Creator (Professional) & Enables you build Fantastic Digital Product Catalog
The theme Legend provides you 5 different styles of templates assist you to quick create flipping flash product catalog, brochure, magazine, eBook, comic, etc within few minutes without much design workload. They must be your capable assistant to allow you have much more selections to choose. Mysterious and stunning templates display appealing sunshine to you and your readers. It is suitable to adorn product catalog, virtual flipping book, and magazine which will make it unique different from others electronic publications. The function buttons contain full screen,  help, sound on/off, zoom in/out, share, social share, Auto flip, Search, Thumbnail, etc meeting all your basic requirements.

Harmony colors and the top menu tool bar cooperate to make your flipping digital publications look professional and attractive without any exaggerating.
How to install Themes for FlipBook Creator (Pro)?
Legend Theme Screenshot