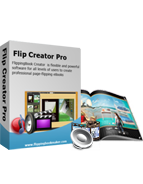 $299

Lighthouse Theme Templates
The theme Lighthouse provides unbelievable look and feel
Light tower emit light for guiding direction for sailors also create flipping book.
The powerful interactive digital book functions allows you to read smartly.
Install quickly and easy to use without any complex assistant operations.

Free Trial
View Demo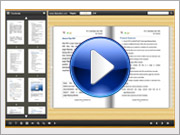 Take a Video Tour>>


FlippingBook Lighthouse Theme for FlipBook Creator Professional
The light tower emits light from a system of lamps and lenses. It makes dangerous coastlines, hazardous shoals and reefs, and safe entries to harbors, and can also assist in aerial navigation. It guides direction for pilots and sailors bring safeness and expects to them and their family. This theme named Lighthouse renders romance and warmness. 4 free templates switch mediocre digital files to unbelievable interactive flipping book. It is very easy to import the templates in FlipBook Creator (Pro), only within several steps, and then you can apply them to the current PDF file for building cool online publications.
How to install Themes for FlipBook Creator (Pro)?
Lighthouse Theme Screenshot