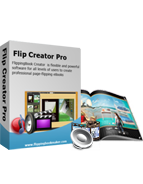 LilyThemes
The theme Lily for Product Catalog
Lily intefrates 4 fresh images to templates for build incredible flipping book for free.
You can build a unforgetable flipping book within several seconds.
It is very simple to import the templates in FlipBook Creator (Pro) without complex steps.

Download
View Demo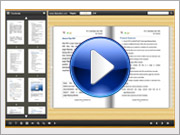 View Demo >>


Free Theme of Templates for FlipBook Creator (Professional) & Enables you build gorgeous Digital Product Catalog
Lily is a genus of flower that always comes up on garden, mountain, even river bank. We always revel in its amazing smell. They all almost grow all around the northern Hemisphere. So if you are living on the northern Hemisphere would be happiness if you really love this bright flower. We convert diverse lily images to templates for building flash flipping book for free so that everyone can enjoy its beauty. Anyway these templates are just available for you selecting and applying to your PDF which seems like common for attracting people attention. The templates decorated by this flower become more useful and acceptable for its harmonious and warm facade. Embraced by the fresh and lovely flowers, in fact, the plain eBook already become different from others.
How to install Themes for FlipBook Creator (Pro)?
Lily Themes Screenshot