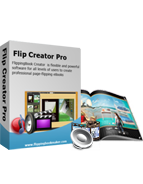 $299

Louver Theme Templates
The theme Louver provides marvellous looks and feel
Louver makes the real feels of warmth and comfort of household.
Facilitate building high-interactive flash flipbook for quick publishing online.
Install quickly and easily to apply without any assistant operations.

Free Trial
View Demo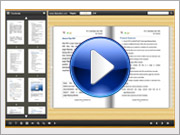 Take a Video Tour>>


FlippingBook Louver Themes for FlipBook Creator Professional
If you are a designer of household, how do you decorate your house? One element is required, it is louver or window. This theme Louver provides 4 free templates with warmth and comfort coming from happiness feelings. Once you apply any of those 4 templates to your common file, it would be more attractive for winning active responses because of their comfortable topic. To make attractive flipping book for publishing online, it is the shortcut that downloading FlipBook Creator (Pro) and then importing the templates in. In fact, within 2 steps, you can quick apply the imported template to your plain PDF file. The output flipping book is good-looking and practical.
How to install Themes for FlipBook Creator (Pro)?
Louver Themes Screenshot