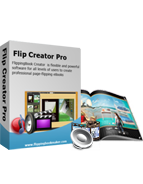 $299

Maple Theme Templates
The theme Maple provides marvellous looks and feel
Maple leaf is the lovely element in this theme make your common file into attractive flipping book for free.
Help you build more professional flash flipbook in shorter time.
Importation of templates is simple without complex operations.

Free Trial
View Demo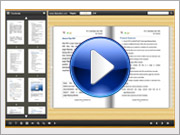 Take a Video Tour>>


FlippingBook Maple Theme for FlipBook Creator Professional
Maple is a theme provides 4 free templates help people who haven't much time to design flipping book make professional and attractive flash flipping book in the shortest time. Maple contains 4 comfortable background images shocking heart and soul. The peaceful scenery of maple tree and its wonderful colorful leaf make people love nature and fresh air. With these templates, you can quick make a different flipping book from common ones. It wins much attention from networking. In fact, the powerful interactions enables people arouse the interests of the flipbook better. It's the best preparation before selling goods. After download the theme package, first you have uncompress it and then launch FlipBook Creator (Professional), finally import in and click one to select for applying to your PDF file.
How to install Themes for FlipBook Creator (Pro)?
Maple Theme Screenshot