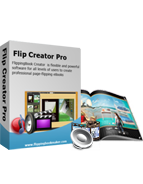 $299

Monstrous Theme Templates
The theme Monstrous provides marvellous looks and feel
Monstrous supplies wonderful and mysterious templates which help you build excellect flipbook or catalog in one minute.
The considerate desing of interactions appeal to everyone who watch it at the first sight.
Importation of templates is simple without complex operations.

Free Trial
View Demo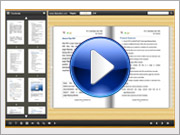 Take a Video Tour>>


FlippingBook Monstrous Theme for FlipBook Creator Professional
Monstrous is an excellent theme which supplies 4 templates for free. These templates are wonderful and mysterious must make a different to the sales of networking. The flash book which is decorated by the flipping effect really makes sense on popularizing products and ideas. The great artistic and interesting templates distinct the common catalog and cover it a charming color which appeal to everyone at the first sight. You would love to view it again and again and make further interactions because the common book definitely become a magic book which exactly enables you to communicate each other among friends and the flipbook itself. Through theses close touches, you will find the book really give you many just what you need. If you still find some good method which market you well, try it, it is the easy and fast way to make stranger become your audience and reader.
How to install Themes for FlipBook Creator (Pro)?
MonstrousTheme Screenshot