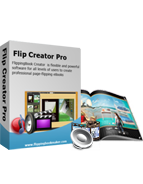 $299

Moon Theme Templates
The theme Moon provides marvellous looks and feel
Moon is a common scenery, now it becomes template theme help build flipping book with ease.
In shorter time, you can build much more prefessional and functional page-flip online publications.
These free templates can be imported in FlipBook Creator (Pro) very easily.

Free Trial
View Demo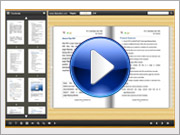 Take a Video Tour>>


FlippingBook Moon Theme for FlipBook Creator Professional
The theme of Moon shows the gorgeous moons and their mysterious atmosphere enables you to build incredible eBook with stunning flipping effect in shortest time. Comparing to design your own templates, it saves much time and energy. In fact, if you haven't enough experience of designing a powerful page-flip book for publishing online, it must be the top choice and the easiest way to get approach. For its optional interface and functional interactions, people prefer to visit this kind of considerate e-publications. Especially, you can easily import these templates in FlipBook Creator (Professional), even apply to the plain PDF file. All these decent designs lead to high exposure and much more attention. You would reach to satisfied networking sales though these free but efficient templates.
How to install Themes for FlipBook Creator (Pro)?
Moon Theme Screenshot