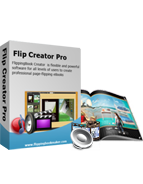 $299

Mountain Theme Templates
The theme Mountain provides refreshed looks and feel
The theme Mountain provides four templates background with moutain images.
All the templates allows you download and import for free without any limitation.
These templates make eBook much more vivid and unique distinct.

Free Trial
View Demo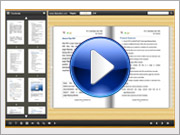 Take a Video Tour>>


FlippingBook Mountain Themes for FlipBook Creator Professional
This Theme Mountain shows a completely different natural world to you, simultaneously assist you build professional and distinct digital online book with stunning flipping effect like a vivid paper book attracting much attention but in shorter time. The towering mountains and refreshed air impress people who love nature environment. Decorating the eBook with these broad-heart templates either provides unique visual sense or information through the flash flipping book itself. You can adopt these free templates to apply to your common office files getting approach to the combination between information and art. Import these templates in built-in template panel, and then select to apply to your book simply without complex operations.
How to install Themes for FlipBook Creator (Pro)?
Mountain Themes Screenshot