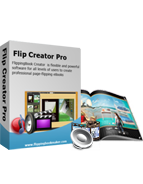 $299

Prairie Theme Templates
The theme Prairie provides refreshed look and feel
Theme Prairie provide 4 free flipbook templates whose flipping direction is bottom to top.
The interface displays simple and concise which is suitable for any class of eBooks.
Before use these templates, you have to intsall Alpha templates first.
Free Trial
View Demo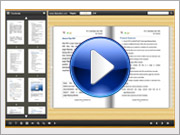 Take a Video Tour>>


FlippingBook Prairie Themes for FlipBook Creator Professional
This theme Prairie is pure and fresh that provides down-to-up direction flipping templates. It seems like a calendar that the output flipping book displayed. Before adopt it, you have to download Alpha templates 1.0.0 is a plug-in module especially for FlipBook Creator 3.5+ and FlipBook Creator 1.5+. That is to say, you have to install one of the above software before install Alpha so that you can successfully import all the new templates in. If the flip page is wide, you would like to use this horizontal template which will make the flipping book look more natural and different from common ones. With the green prairie decorating, your book becomes amazing and complete get rid of dull appearance.
How to install Themes for FlipBook Creator (Pro)?
Prairie Themes Screenshot