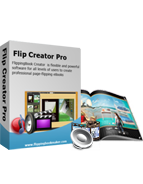 $299

Pure-Water Theme Templates
The theme Pure-Water provides refreshed looks and feel
In total five free templates each refresh you with different temperament.
You can quick build a flip online book with few seconds by apply these templates.
Edit much more wonderful templates on the base of Pure-Water.

Free Trial
View Demo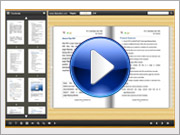 Take a Video Tour>>


FlippingBook Cool Line Themes for FlipBook Creator Professional
The theme Pure-Water provides you constant refreshed look and feel. Enables you quick build flash flipping magazine, catalog, comic, book, etc with pleasure. The output page flipping books also attract people that everyone who read it will be happy. You can preserve the five free templates for daily alternates for every workday. Pure-Water is the best assistant for you to decorate online flash flipping book with ease and foresight help you get rid of agony from self-design templates.
How to install Themes for FlipBook Creator (Pro)?
Cool Line Themes Screenshot