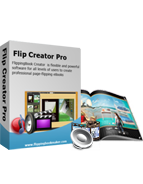 $299

Quiet Theme Templates
The theme Quiet provides marvellous looks and feel
Quiet collect 4 harmonious pictures as the templates background make flipbook better and unbelievable.
The powerful interaction supports enables you to communicate with flipbook itself better.
Imported quickly and allied easily without any complex assistant operations.

Free Trial
View Demo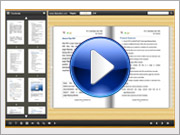 Take a Video Tour>>


FlippingBook Quiet Theme for FlipBook Creator Professional
Quiet is theme specifically for building unbelievable page-flip book templates. Why it is named as Quiet because all the templates background images show you the beautiful quiet natural landscapes. This quiet and harmonious theme includes 4 templates that you can download and use for free. The flipping books applied these templates look better and more attractive than the routine eBook which we always scroll it with mouse pulley. Why it more attractive? You will find lots of functions that common eBook hasn't such as stunning flipping effect, brand pasting, share, social share, zoom, background music, search, full screen, etc. View this kind of book will make sense on increasing readers' interests. It is a creative invention for online publishing or fun, more people from internet could be attracted by it.
How to install Themes for FlipBook Creator (Pro)?
Quiet Theme Screenshot