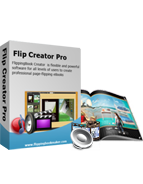 $299

Ray Theme Templates
The theme Ray provides marvellous looks and feel
Ray flipbook templates make your online reading so interesting.
The strong interactive templates enable you to quick produce excellent flash book.
Templates importing and applying easily make your work efficiently.

Free Trial
View Demo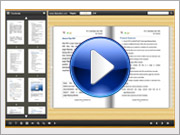 Take a Video Tour>>


FlippingBook Ray Theme for FlipBook Creator Professional
You never know how beautiful the ray is if you haven't viewed this theme RAY. Ray theme fit 4 templates together for free assisting you quick build professional interactive flipping book. These templates bring about much pleasure and make your reading more interesting. You would enjoy the process of reading flipping book. It is very easily to import those templates in FlipBook Creator (professional) and apply to your common office files. All those operation is only within few minutes. To your surprised, the output flipping book would shock people who visit it.
How to install Themes for FlipBook Creator (Pro)?
Ray Theme Screenshot