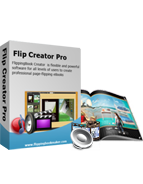 Red Brick Themes
The theme Red Brick for Product Catalog
The Red Brick cut through time and space.
Strong myterious temperament.
Develop us imagination and creativity.

Download
View Demo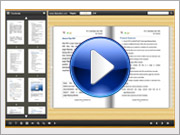 View Demo >>


Free Theme RED BRICKTemplates for FlipBook Creator (Professional) make professional online Product Catalog
The classical old fashion brick which made from red soil spread the artistic temperament to us. No matter you view or not, it still stay there seems to tell us unbeknown stories really happened in this earth. You never know of their history and why they would have scars. Thus, curious people become interested in them. Like grandma or eldership take great pains to tell the stories which happened in the other time space. You could never find a medicine can make you always live, as we known, the elixir, it only comes up in the legend myth or rumor, nobody really touch it. However, walk along these red brick walls, great deal of senses of legend will occupy your brain like the ink soak in the white paper then paint great spectacle. The theme red brick wall or we can call it desk only if it is too rough to write directly on it. But anyway, as a background it looks not too bad. Especially, a strong mysterious sense attracts us.

You can adopt this theme's templates. You can get five unique different styles. Put the product catalog PDF on red-brick templates, I guess it must be more attractive with the special temperament of cutting through era.
How to install Themes for FlipBook Creator (Pro)?
RED BRICK Themes Screenshot