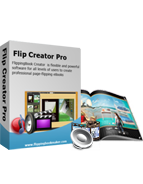 $299

Scarecrow Theme Templates
The theme Scarecrow provides marvellous looks and feel
It is the templates library for you building professional page-flip flash book in one minute.
It takes little time but build amazing output effect of flipping and others humanized interactions.
Install quickly and easy to use without any assistant operations.

Free Trial
View Demo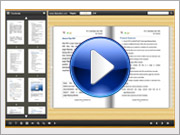 Take a Video Tour>>


FlippingBook Scarecrow Themes for FlipBook Creator Professional
Scarecrow always comes up in croplands for scaring birds that plan to peck the grain. You know although the birds look like thin but they are the strong enemy who own the power of destroying plants.  If farmer kill them with poison, there are some more serious things would happen for example the livestock could eat the dead birds and then die too. To avoid the greater loss, farmer place many mannequins that could be understand to be real human being by birds or other threat living. Actually, those scarecrows become special scenery in the countryside. Here we adopt artistic men of straw pictures to make charming flipbook templates collection. Scarecrow is your building flipbook library. To your surprised, all the templates are free for you.
How to install Themes for FlipBook Creator (Pro)?
Scarecrow Themes Screenshot