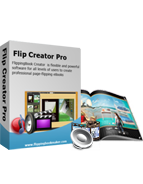 $299

Skee Theme Templates
The theme Skee provides marvellous looks and feel
It is a carefree theme Skee provides pretty function icons and stunning background decorations.
The combination of nature and human relaxes your eyes better, make reading process interesting.
Before decide to adopt these templates, you have to refer to Alpha Templates 1.0.0.

Free Trial
View Demo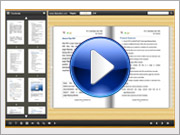 Take a Video Tour>>


FlippingBook Skee Theme for FlipBook Creator Professional
You might be a hobbyist of skiing and you understand what the sport brings to you. It must be an amazing happiness. This theme named Skee, which is a popular sport only can be done on the place where covered by thick snow. Most people in this world could never see snow rather than take exercise on it. Whether you see or not, the theme Skee templates make your book different from now on. You can feel another sense of artistic from the process of skiing. The combination of person, dead trees, winter blue sky relaxes you better. The special function icons decorate the flipping book naturally which display a charming scene for you.
How to install Themes for FlipBook Creator (Pro)?
Skee Theme Screenshot