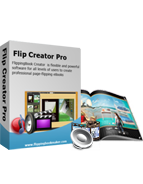 Sky-Image Themes
The theme Sky-Image for Digital Product Catalog
This theme provides provide five diferent style templates to select.
Each one assist you quick create page-flip book within several seconds.
Import easily and apply to flipping book with ease also.

Download
View Demo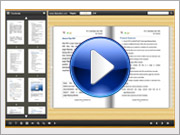 View Demo >>


Free Theme of Templates for FlipBook Creator (Professional) & Enables you build Stunning Digital Product Catalog
Are you looking forward to blue sky? This theme Sky-Image will show you five completely different skies. These background images are taken from different perspectives. Some look like a sad girl, some like crazy horse on the prairie, others also give the mysterious sense out. No matter one all give you the refreshed feelings. If you worried about installation of these templates too complex, I think it not necessary because it is really easy to import and apply to your flash page-flipping book only within several seconds. And I have to tell that with free templates, you can quick build stunning page flipping book, magazine, comic, product list, even catalog.
How to install Themes for FlipBook Creator (Pro)?
Sky-Image Theme Screenshot